Re-Roof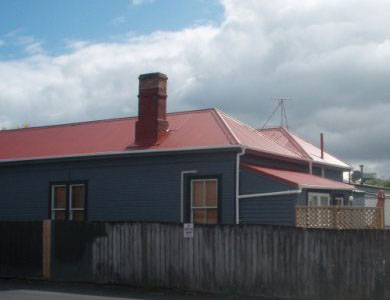 Re-Roof For An Existing Structure
It is completely normal for a building to reach the stage where it will require a re-roofing service. Therefore if it is looking a bit shabby, starting to rust or you have found evidence of leaks from multiple places then chances are that now is a good time to get it inspected by one of our professional roofers.
Re-roofing can come with an even greater risk than a new build as often the building in question is full of possessions and the process will require some period of time for the building to be roofless. Therefore at Johnson Roofing we keep this front of mind when planning our Re Roofs and ensure the weather is monitored and plans altered accordingly.
Full Service Re-Roofing Process
Our Re-roofing service takes care of everything. From removing the old roof, to disposing of it, ordering the materials and then the laying of a replacement roof, a call to Johnson Roofing sees the rest left up to us. We set a realistic time frame for the job completion and most of all give you ample warning of any changes to the original timeline
It's not just existing steel roofs that we can help with a re-roof either. If your home has a Butynol, tile or shingle roof Johnson Roofing can also be of assistance in getting your home or commercial building looking fresh with a brand new steel roof.
We offer our re-roof service Auckland wide and are proud members of the RANZ, so get in touch today to book a time for one of our professionals to come out and see you.